Hello World!
Our experienced staff (which includes our Manager Jeff is an Airline Pilot!) have developed Hotels-Narita.com to help provide information about Narita, Japan including:
Narita International Airport:

One of the premier airports in the World and the gateway to Japan offering flight routes to most of the major cities around the Globe.

Narita city:

A quaint town with a country feeling. The perfect place to experience the best of Japanese culture.

Narita Hotels – you can book Narita Hotels directly from our website at the best rates available!

Our staff have visited every Hotel in Narita and stayed over night at most of them. We are the local Narita Experts.

Narita Things to Do:

Besides experiencing Japan's very unique culture, there are many things to see and do as a tourist visiting Narita city. Please see our related article here and don't hesitate to drop us an email and we'll be happy to recommend some things for you to do here.

Tokyo Tourist Information:

Being so close to Tokyo, we have visited almost every tourist attraction in Tokyo. Feel free to draw on our experience and local knowledge if you have any questions or need any help. In addition, please see our Things to Do in Tokyo Article by clicking here.

Airline flights:

Our Manager Jeff is currently an Airline Pilot with one of the Top 10 largest airlines in the World. He has over 20 years of airline flying experience working as a pilot with All Nippon Airways (ANA), Japan Airlines (JAL) and United Airlines (UAL). Please feel free to email him directly at

[email protected]

Becoming an Airline Pilot:

Any aspiring pilots reading this? Feel free to ask Jeff directly at

[email protected]

Travel Hacks:

Over time, we have accumulated travel hacks that only airline insiders know about and we are happy to share our knowledge with you.
plus much more….
If we don't know the answer, we will find it! Feel free to AMA (Ask Me Anything) at anytime! We will usually reply via email within a few hours; however, we guarantee a response within 1 day 🙂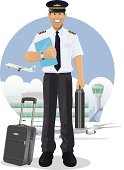 Airline Pilot Jeff